OUT OF BURNOUT, AND TOWARDS YOUR DREAMS?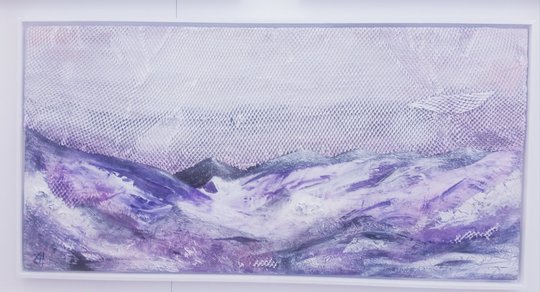 I hear from more and more people that they're close to a burn-out, or they're already suffering from it. However, a burn-out is not an existing psychological diagnosis, and we still don't know enough about it. Below I've collected some information that we already know about what it is and what we can do about it, and in the following blog posts I'll be sharing my own experience. It has been a long ride, with all its challenges, but hopefully my experiences will help others to heal and find the support they need. If you have any questions, please do not hesitate to contact me, (info@henrientti.com) or comment below.
What is a burnout, and how do you know you "have" it?
Burnout is not an official psychological ailment, however, many tend to reach their limit of continuous excelling in performance, that our present environment so often requires from us, especially when working for a "boss".
Here's an approximate, not official and non-exclusionary description of what burnout may include, and what it can be caused by:
Burnout is a state of physical, emotional, and mental exhaustion caused by excessive and prolonged stress. It is often accompanied by feelings of cynicism and detachment, decreased job satisfaction, and decreased productivity. It can happen to anyone who is experiencing chronic stress, especially in the workplace, and can have negative impacts on an individual's mental and physical health. To prevent burnout, it is important to prioritize self-care, maintain a healthy work-life balance, and address the sources of stress.
So what is the source? It is very personal, and can include different aspects of your physical, emotional and mental life. Here's a short video to help you identify whether you need mild, moderate or deep levels of transformation in your life. If you own a female hormone-household, some symptoms may be similar to those of menopause, as long term stress exhausts your cortisol levels, which is mainly produced from progesterone in our adrenal glands. Progesterone is the counter-balancing hormone of estrogen, and exhausting our reserves causes estrogen dominance in the body with severe long term physical and emotional imbalance in the body (such as, but not exclusively irregular periods, chronic fatigue or decreased fertility).
It's important to note that long-term stress can have serious impacts on overall health and well-being, and it's important to find ways to manage stress and maintain a healthy hormonal balance.
In the next sections, I will write about what tools and methods can work for you, and how you can transform your experience in order to change your mindset and start pursuing your dreams.
Stay tuned!